Water features are a great option for adding tranquility to your backyard, lawn, porch, or patio. The effect of natural flowing water is mesmerizing and the soothing sound is relaxing.
If you are looking to create a peaceful outdoor living space consider one of these ideas for interesting water features:
1) Small and intimate water features
A small scale water feature can enhance the design aesthetics of intimate spaces, as a bigger water feature might be overwhelming. These are best for a homeowner or gardener looking for low maintenance and style. These water features are often available as readymade table tops or patio sized making them very simple to install and maintain.
2) Use repurposed materials
You can create a water feature out of most any larger tub-like container. The shape texture and style of your garden can translate into a water feature that combines elements within your backyard or use cast off tubs or buckets to fit in an eccentric end with color variations. This can be a very delightful attention getter and suit people to create desire for the unexpected and become a talking point.
3) Mimicking natural settings
Stones, rocks, boulders can be installed in natural form or chiseled into a shape to create a water feature that appears to be a stream. Another installation that plays off the natural setting of your yard is a bird bath, which can be installed with spout water or a water fall. There are many varieties that may be experimented with based on the theme and design requirements. These focal points can be used to separate or mark border of the garden.
4) Stand Alone Ponds
 Stand alone ponds are great architectural features and provide an easy start on working and maintaining water plants or even putting fishes in them. These ponds can be of varying shapes and sizes and made to suit different requirements as per the location and demands of the setting.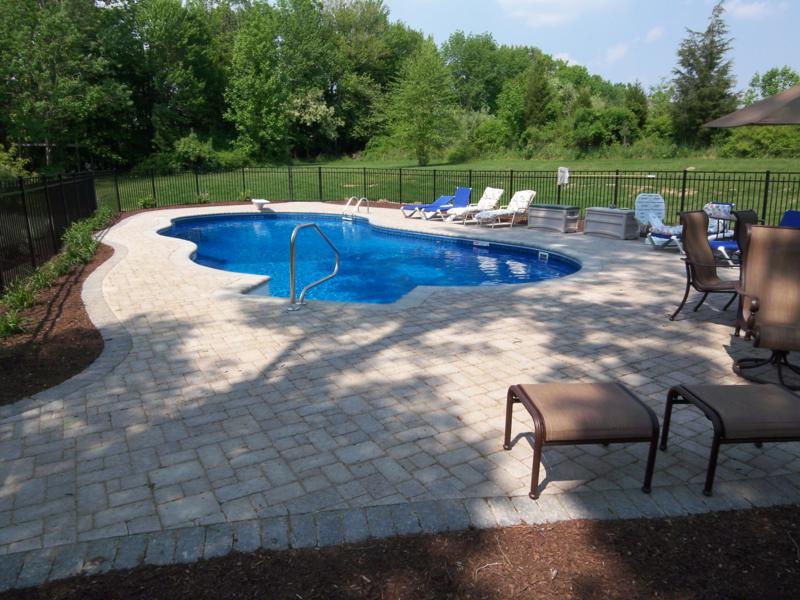 In the summer, there is no better way to relax in your own backyard than with a pool. Adding fountains, cabanas, gazebos, shade structures, statues or rocks can compliment a pool.
Water features are many times used as perfect focal points used to bring in a dramatic effect in the landscape. Make a statement by installing a water feature.